About Us
PCB Material World™ is an independent distributor and market maker of PCB raw materials, located in the Northwest suburbs of Chicago. We buy, list and sell PCB Raw materials such as Copper Clad Laminates, Copper Foil, Drill Backer and Entry, among other items.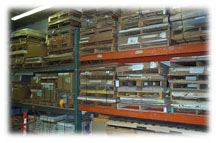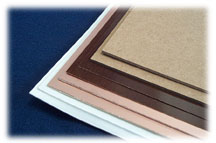 What is our objective?
Our objective is to act as a buy-sell PCB materials exchange; enabling efficiency in materials usage for PCB manufacturing. We concentrate on making a market in ready to ship PCB raw materials, with an emphasis on high end and/or hard-to-find products such as microwave materials, colors, heavy coppers, and obsolete and other non standard products. We want to make purchasing these products as hassle free as possible, so our stock is immediately available to buyers through our on-line database. Or, if you wish, you can contact us for a hard copy list of our inventory items.
What results can I expect when I do business with PCB Material World?
We offer an independent source of hard to find PCB raw materials with fast shipment. Don't wait for long lead times for non standard products! Most of our items are in stock and ready to ship within a day or two upon receiving an order.
What qualifications does PCB Material World have?
20+ years in the PCB industry in PCB manufacturing and materials supply, all in PCB materials quality, testing, sales and technical service